Polka Dot Earrings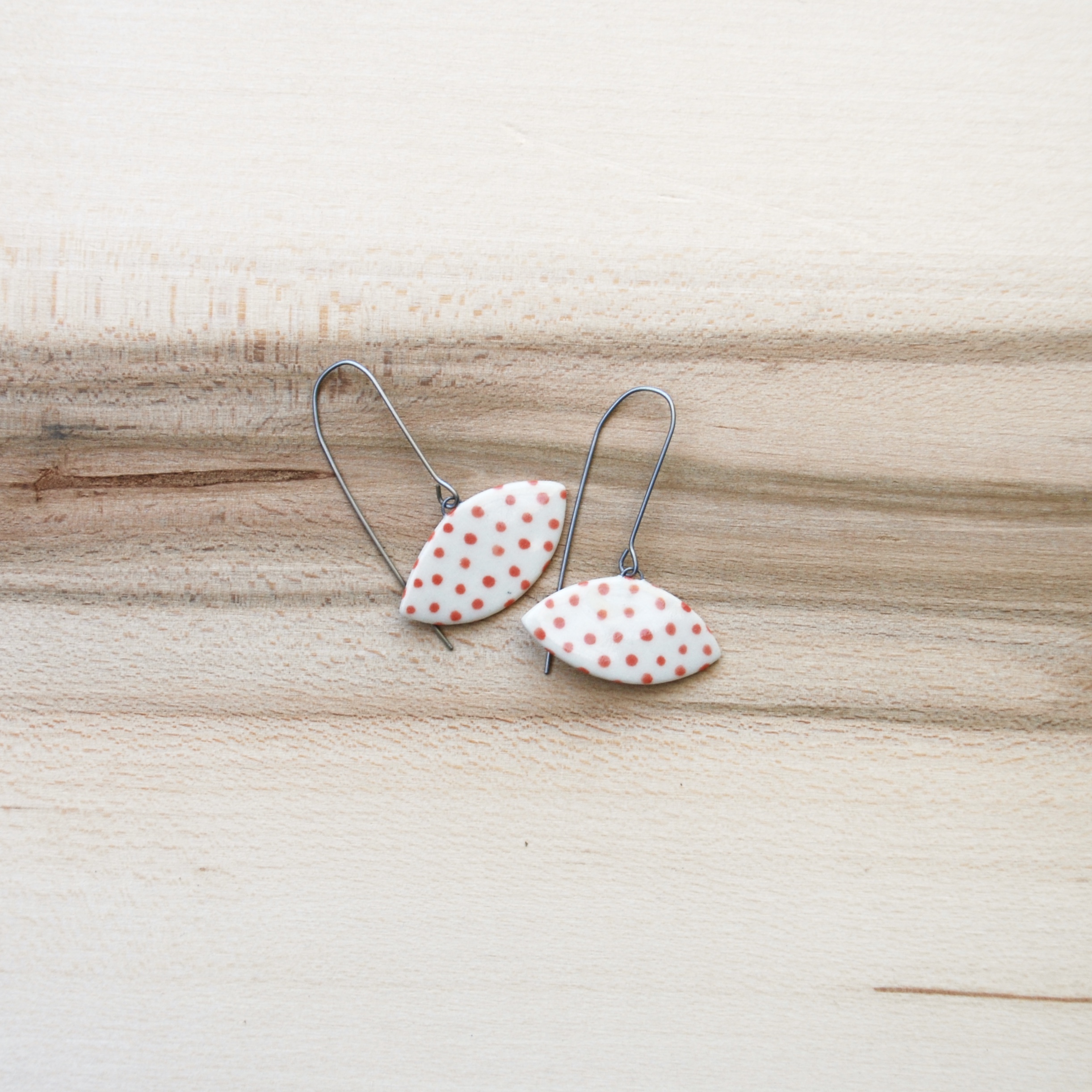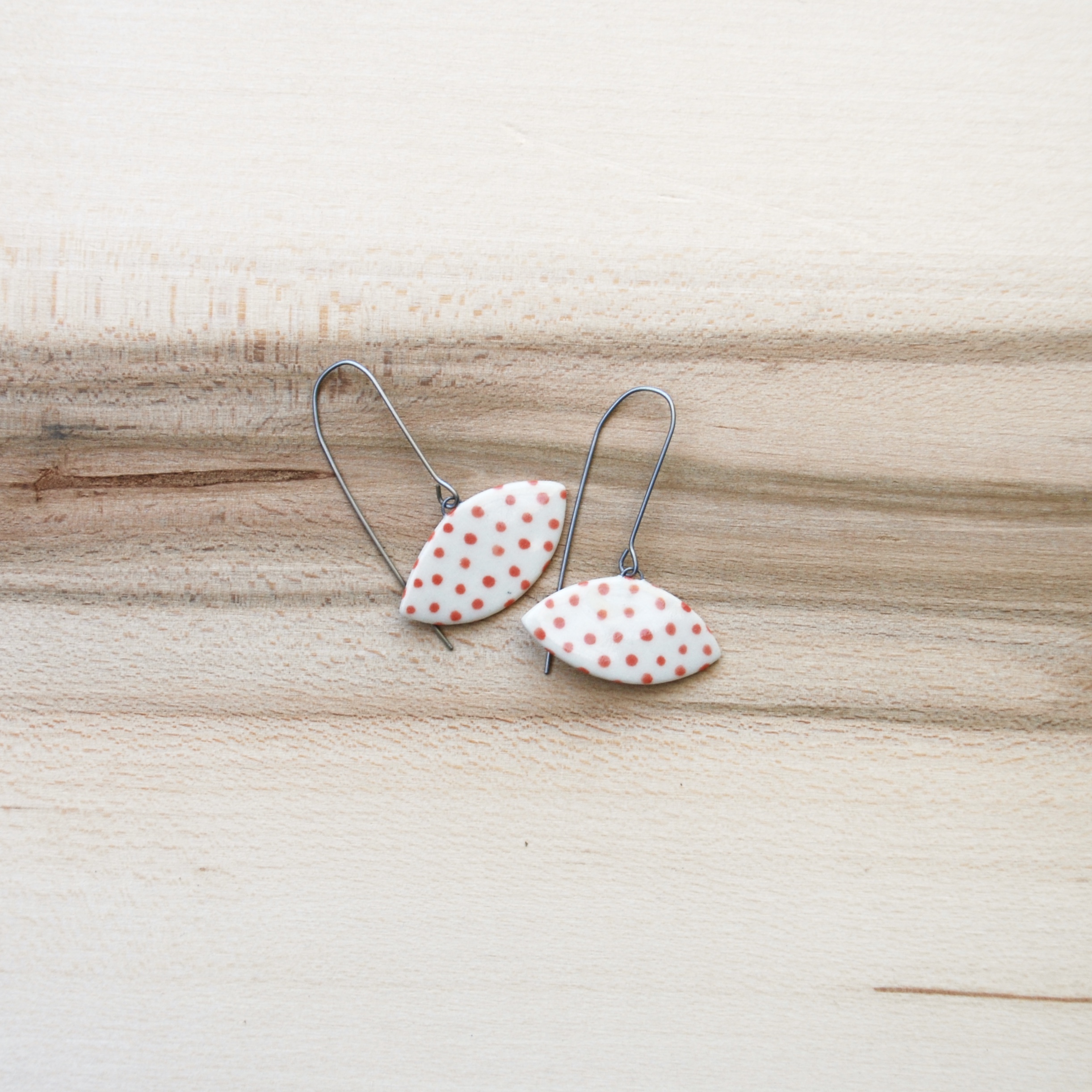 sold out
Polka Dot Earrings
Polka dots are so fun and easy to wear, these will go with more than you ever imagined!
Surprisingly light porcelain earrings are hand-painted with underglaze.
Earrings are measured from top of earwire:
1¼ w x 1¾ h.
Fronts have a clear shiny glaze while backs are decorated but left unglazed.
Earwires are niobium, handmade by me. Niobium is known as a safe metal for those with sensitive ears. I've had a number of very sensitive people wear them with no problem, but I can't guarantee you won't react.
Ceramic earrings are strong, but delicate and care must be taken when removing and storing to prevent breakage.
Ships boxed - sometimes two sets in a box, with appropriate padding and protection.
My own designs, made by me, in my teeny tiny home studio. Colors are represented as accurately as possible. Imperfections are a natural part of the handmade process.