Turquoise/Lavendar Floral Crescents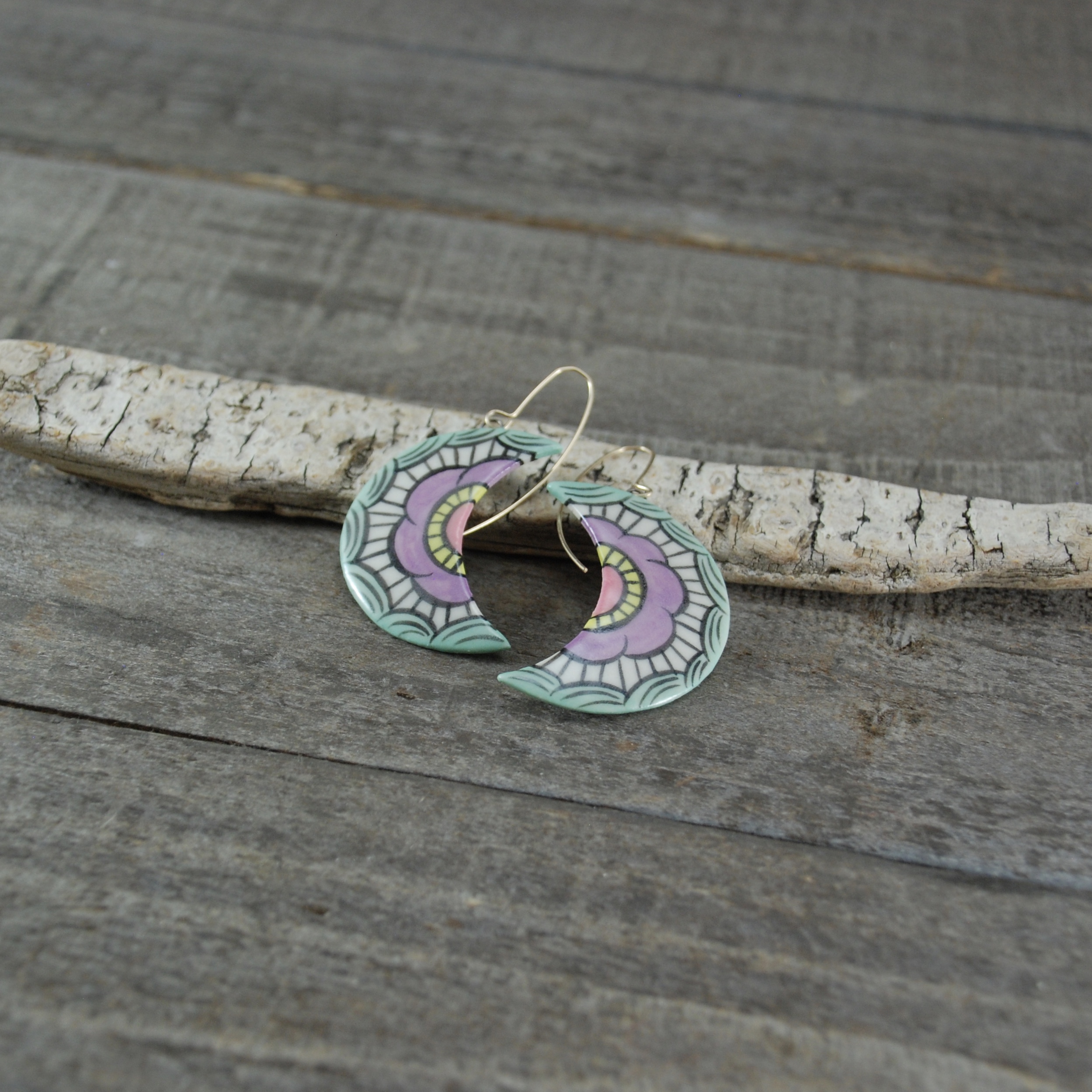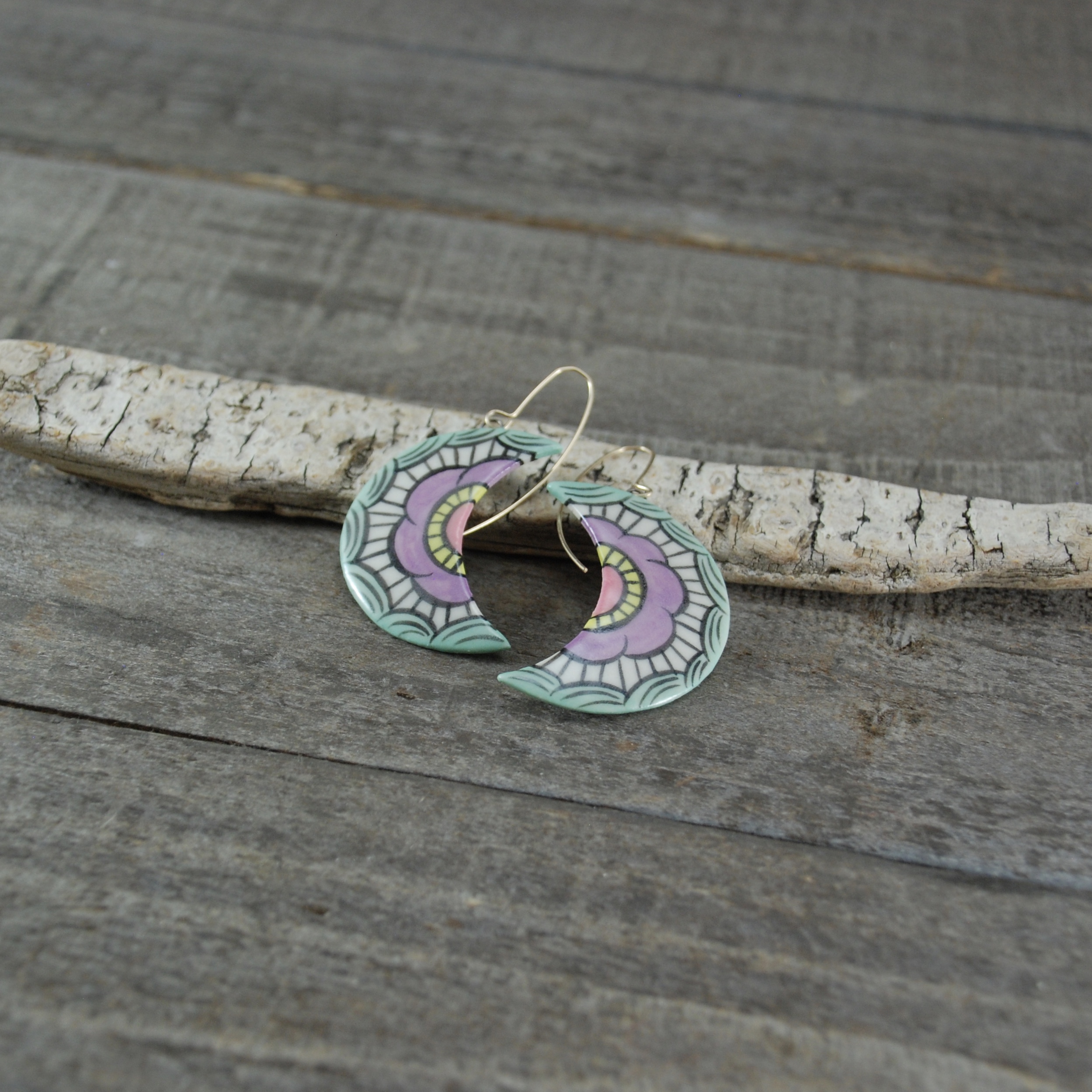 sold out
Turquoise/Lavendar Floral Crescents
Inspired by Frida Kahlo and my love of Mexican ceramic arts!
Surprisingly light porcelain earrings are hand-painted with underglaze. Fronts have a clear shiny glaze while backs are decorated but left unglazed.
Earwires are gold-filled, handmade by me.
Measured from top of earwire:
1 ⅝ long x 1 ½ wide
Ceramic earrings are strong, but delicate and care must be taken when removing and storing to prevent breakage.
Ships boxed - 1-2 two sets in a box, with appropriate padding and protection.
My own designs, made by me, in my teeny tiny home studio. Colors are represented as accurately as possible. Imperfections are a natural part of the handmade process.