Scrappy Cat Mugs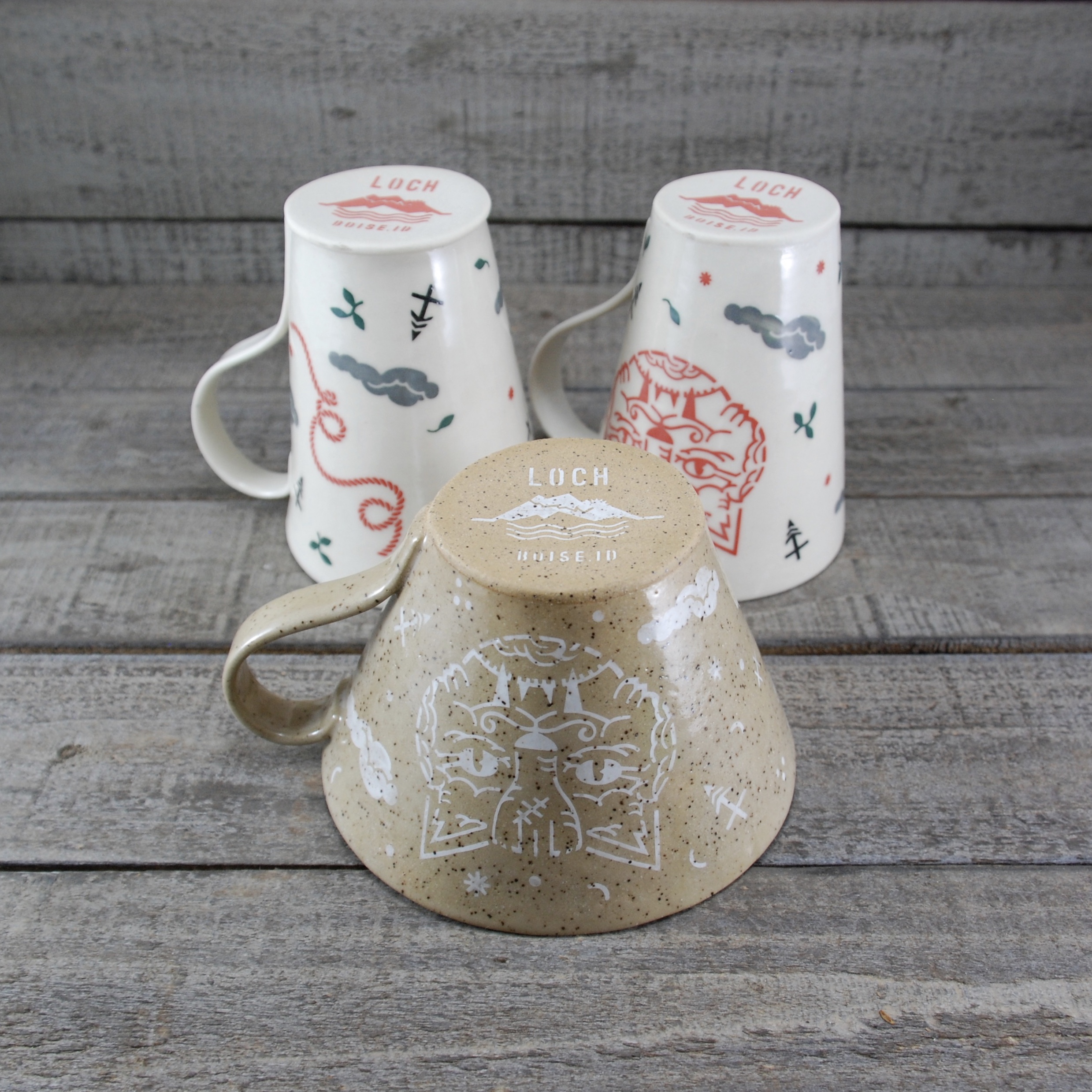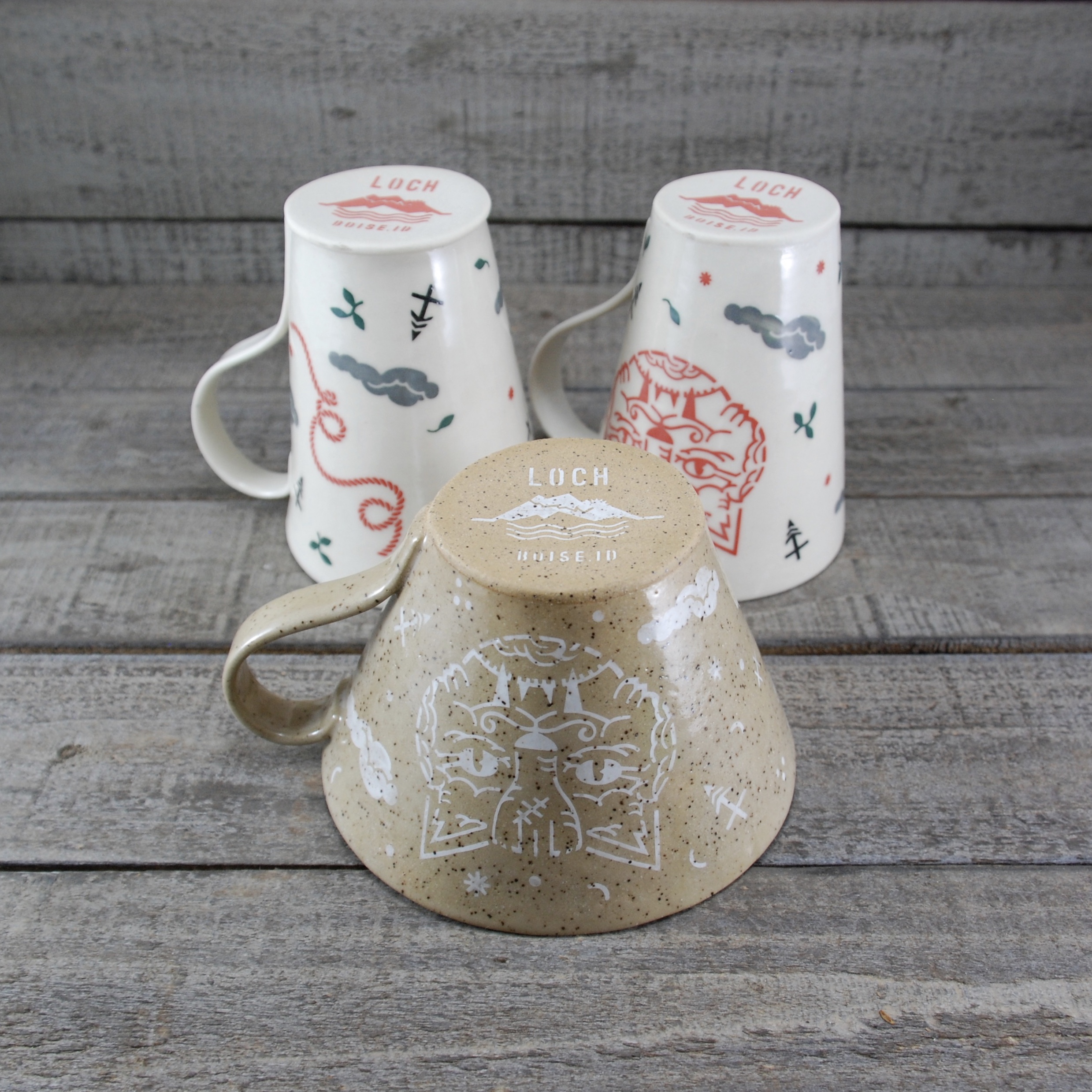 Scrappy Cat Mugs
There are all kinds of Scrappy Cats to keep you company. Inspired by my own, now long-gone, scrappy cat!

Two tall mugs to choose from, one with the cloud pattern carried through to the backside, and one with a lariat featured on back. Mid-range porcelain - 4 ¾ x 3 ½ - both hold a good 10 oz. - the perfect size for coffee, tea and chai!

Large Teacup/Latte cup/Soup cup - great for a big ol' latte, cocoa, soup or your morning oatmeal. Made of speckled buff clay which has wonderful shiny bits of mica in it! The cat head design is featured on both sides. 5 ¼ x 3 ¼ - holds a generous 12 oz
These guys are strong, but on the thin side - probably not for the kids! You best wash these by hand and keep 'em out of the microwave.
Made by me, in my teeny tiny home studio.
Colors are represented as accurately as possible. Imperfections are a natural part of the handmade process.