Piney Mugs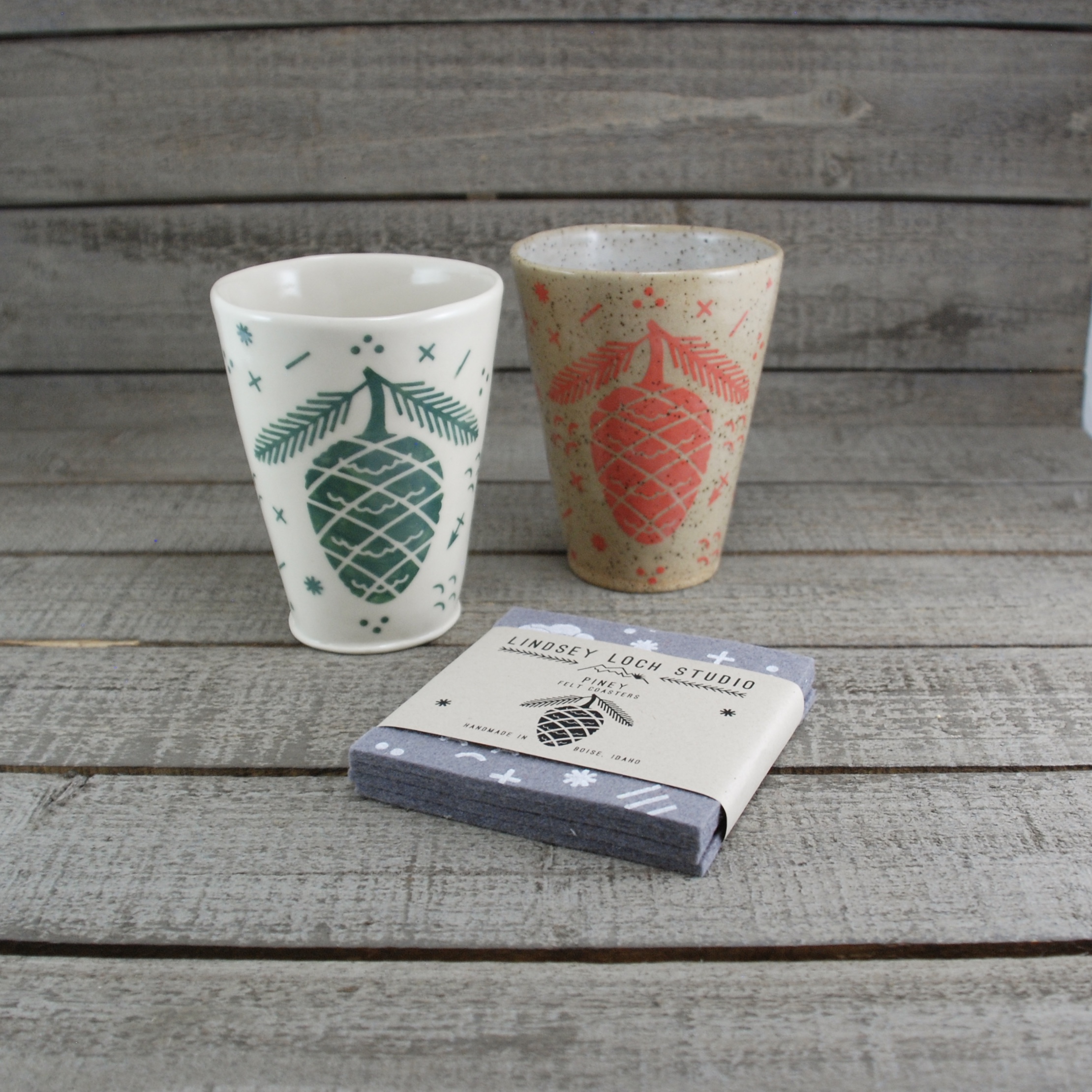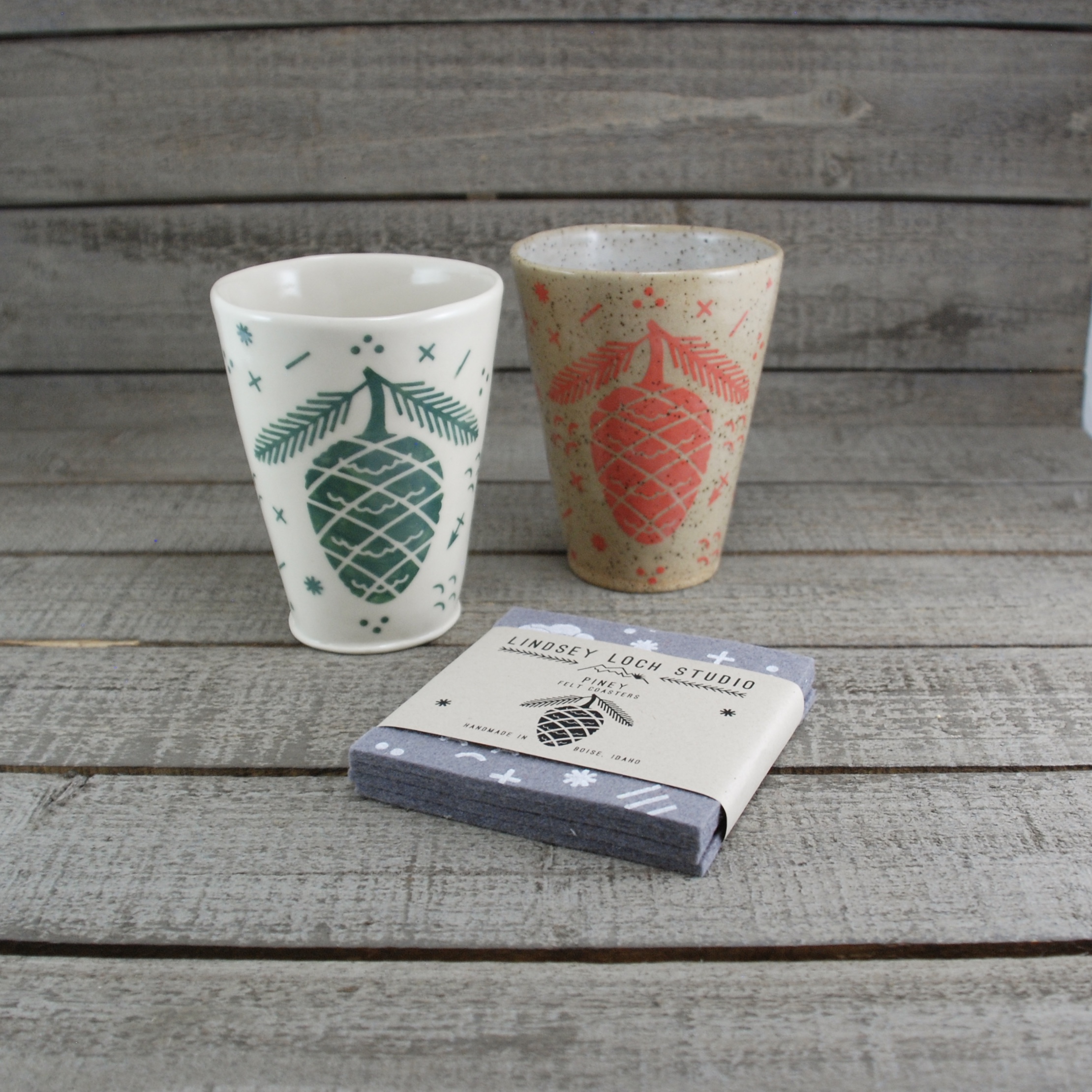 Piney Mugs
Some rustic Piney mugs inspired by my love of the outdoors and sweet, sweet Pine!

Three tall mugs to choose from, all are a generous
12 ounces - 3 ¾ x 4 ¾ - great for coffee, tea, BEER, and what 'evs. Those without a handle are multi-use and make a great vase, or pencil holder to remind you of those great piney days.
Underglazes are applied to the clay body via a free form application of my own stencil designs. Clear glaze covers the innards of the porcelain mugs, while the speckled buff has a white interior.
These guys are strong, but also delicate, and on the thin side - probably not for the kids! You best wash these by hand and keep 'em out of the microwave.
Made by me, in my teeny tiny home studio.
Colors are represented as accurately as possible. Imperfections are a natural part of the handmade process.